CLEANING OF INSOLUBLE ACTIVES, PIGMENTS, AND STAINS
clean CURCUMIN / TURMERIC, PROTEINS, IRON OXIDE, tITANIUM DIOXIDE and more!
clean easily, produce more!
Chematic® 722 is a moderately alkaline water-based, NSF-certified cleaner that efficiently cleans a variety of vitamins and supplements by successfully removing
Insoluble minerals,
Layers of products associated with protein powders, tablets, and soft gels,
Pigments such as turmeric/curcumin, talc, iron oxide, and titanium dioxide
without the need of excessive manual scrubbing or long cleaning downtime.
Try Chematic® 722 for your residue cleaning!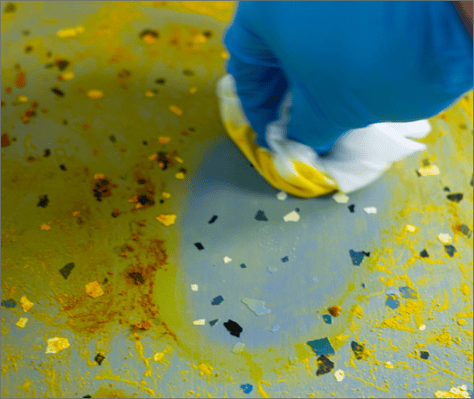 cleaning made easier
Clean tough residues with CHEMATIC® 722
why make the Switch to chematic® 722?
efficient cleaning
SafeR - NSF certified
high pigment trapping capacity
R
educes the need for manual cleaning
low cleaning downtime = high productivity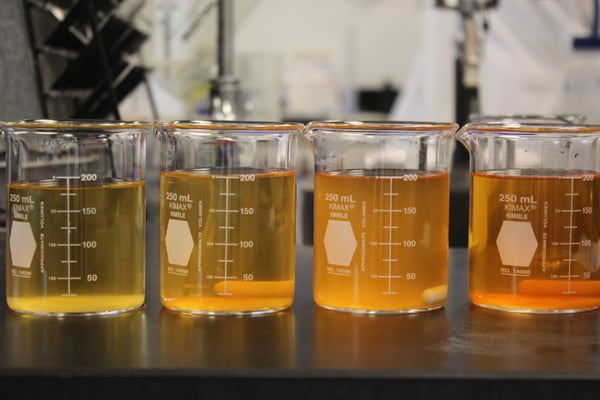 CHEMATIC® 722 VS OTHER FORMULATED DETERGENTS
AGAINST Curcumin RESIDUE
Chematic® 722 easily cleans hazes and stains left behind after processing pigmented residues such as Curcumin/Turmeric on soaking and mild agitation.
It prevents the redeposition on the equipment surface by better pigment trapping and suspension as compared to other alkaline formulated detergents.
Do you want to try Chematic® 722 in your facility?