NEXT GENERATION CORROSION TECHNOLOGY
SUSTAINABLE TECHNOLOGY PROTECTING TODAY'S & TOMORROW'S ASSETS
Leaning on decades of experience, we've developed next-generation sustainable technology used to protect any engine, machine, finished product, and precious metals against corrosion, liner pitting, seal failures, dropout, scaling and more. ​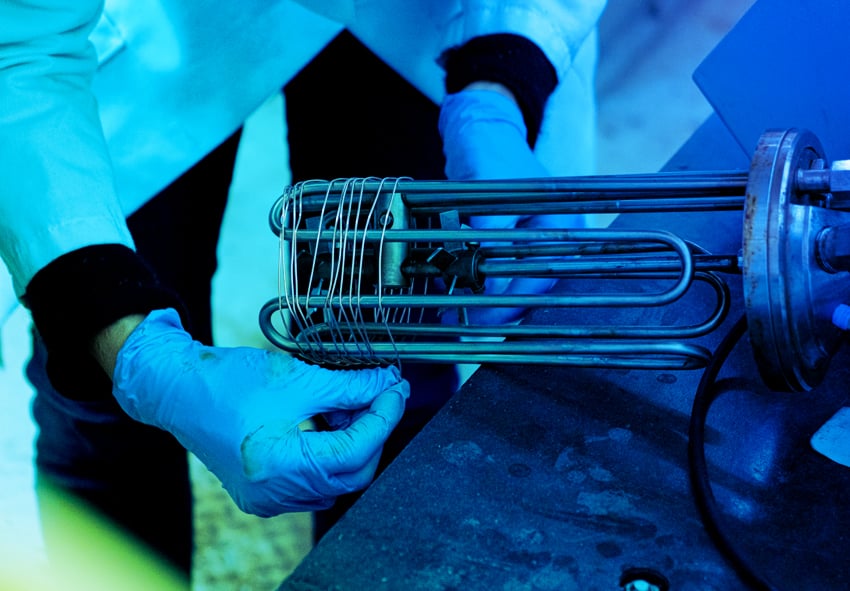 CORROSION TECHNOLOGY FOR ANY APPLICATION
A COMPLETE PRODUCT LINE OF PERFORMANCE FLUIDS
fuel cell Vehicle Coolants
---
Fuel cell vehicles require a coolant made for fuel cell vehicles. What does that mean? The coolant must provide ultra-low electrical conductivity, good thermal conductivity and corrosion inhibition.

Electric Vehicle Coolants
---
After years of research and testing, we've created an entire product line designed for each type of cooling system. Have a solution unique to your company? We develop custom formulations for our customers, too.

Coolant Additives
---
Our coolant additives power coolants for any application: automotive, light-duty, heavy-duty, marine and rail.

Cooling System Cleaners
---
Our engine flush product line is designed to remove debris without harming any of the components that make up your cooling system.

ENGINE AUDIT FLUID
---
Engine manufacturers are switching from their decades-old solution to Dober's technology.
Heat Transfer Fluids
---
Controlling corrosion and scaling in commercial and industrial applications ensures long-term system reliability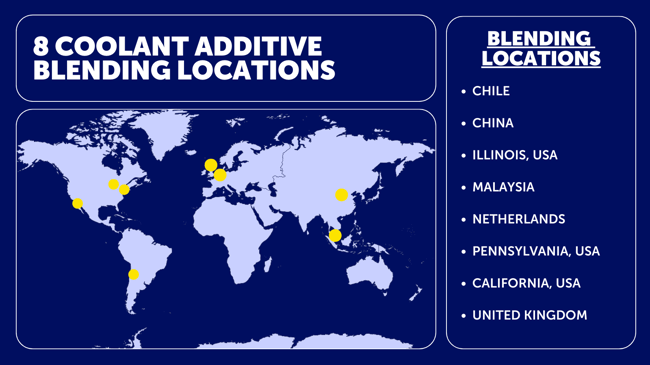 GLOBAL SCALE
EFFORTLESSLY EXTEND
YOUR GLOBAL REACH
For ambitious companies around the world, our super-concentrated syrup makes shipping additives as simple as possible. Leverage our seven (and growing) blending sites around the world to cut shipping costs, lower lead times and ensure compliance.
WHY DOBER
A SCIENCE-FIRST APPROACH TO CORROSION TECHNOLOGY

Research & Development
---
Over 60 years ago, our founder preached that the R&D lab was the heartbeat of our organization. And we feel the same to this day. Our history is filled with custom solutions that solve our customers' most difficult dilemmas.

Human-centric Support
---
Our support team obsesses over improving the customer experience. So when a problem does arise, we respond quickly and effectively to ensure the problem is solved promptly.
Global Supply Chain
---
Lower lead times, save money on raw materials and shipping costs, and ensure compliance by leveraging our 7+ blending sites around the world.

Award-Winning Operations
---
As recipients of the NACD 2019 Responsible Distribution Excellence Award, we know a thing or two about operations. From manufacturing to quality assurance, safety, and a robust supply chain, you can rest assured your customers will be well served.