Spend MORE TIME PRODUCing. LESS TIME CLEANING.
An aqueous based cleaner meticulously designed for cannabis residues
For many manufacturers in the cannabis industry, cleaning their equipment has become a bottleneck for growth. Rather than making product, equipment can be down for a shift or two, just for cleaning.
This is because operators have traditionally used solvents (like IPA) to clean their facilities. With IPA cleaners, companies often find themselves repeating their entire cleaning process multiple times in order to achieve a passing result. This leads to excessive downtown, higher labor costs, and the need to purchase more of an ineffective cleaning agent.
By utilizing a detergent specifically designed to target cannabis, manufacturers dramatically reduce cleaning times and amount of product needed to get a better clean. The increased production capacity ultimately helps your locations produce more without purchasing expensive equipment.
CHEMATIC® 420 VS OTHER FORMULATED DETERGENTS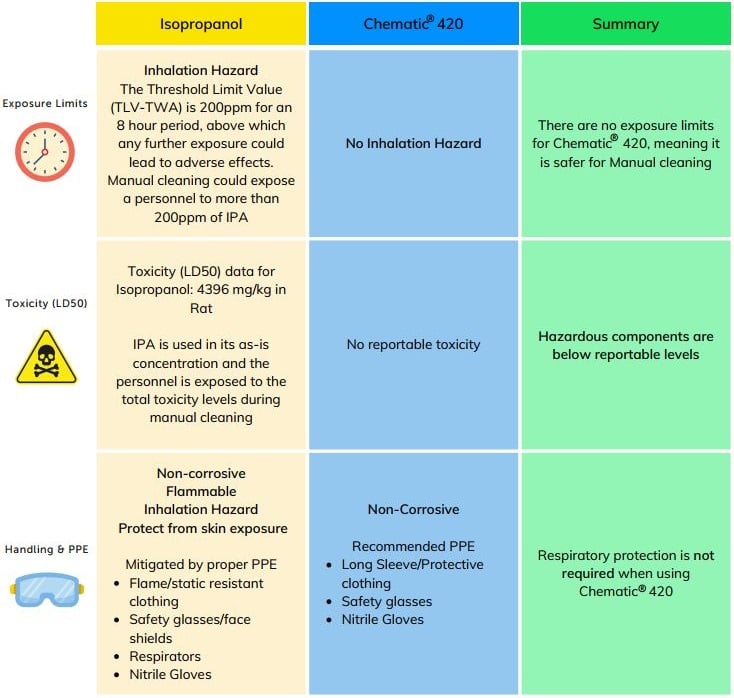 A NonFLammable Alternative to IPA
Eliminate harmful solvents from your manufacturing facilities
Year after year, titanic breakthroughs in technology have transformed the cannabis industry. Technological advancements have impacted all parts of the supply chain, from automated equipment for manufacturers to artificial intelligence that helps growers identify when it's time to harvest.
Yet, when it comes time to clean those stubborn residues and resins from equipment, floors, grow rooms, bins, and tools, most in the industry resort to the same legacy technology used for decades: isopropyl alcohol (IPA). After all, "if it ain't broke, don't fix it."
But what if it is broken?
cleaning made easier
Clean Cannabis residues with CHEMATIC® 420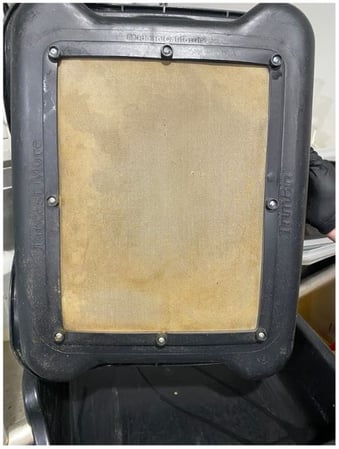 Cannabis resin covered tray screen with sticky blocked perforations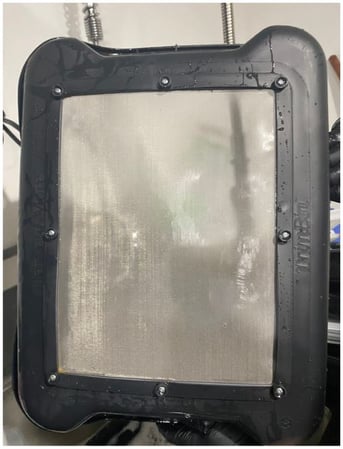 Tough CANNABIS residues easily cleaned from perforations with Chematic® 420
why COMPANIES CHOOSE DOBER?
For over 30 years, Dober has been developing and manufacturing unique detergents for regulated industries. Our expertise is derived from our talented team whose passion for cleaning truly amazes our customers. Over 3,000 customers across 40+ countries rely on our technology and supply chain during the current crisis to keep the world running.
Learn More About Chematic, proud to be apart of the Dober Brand >
Do you want to try Chematic® 420 in your facility?