Implementing More Efficient Manufacturing Cleaning Processes
If you're like me, cleaning is synonymous with chores. Just hearing the word can bring me back to my childhood and the Saturday morning chore list my mom left me.
Now, I won't fool you, nothing on my chore list was difficult (nor was it very long). With that said, it certainly was not my favorite thing to think about on Saturday morning!
I'm sure I'm not the only person who doesn't feel excited when cleaning is on the to-do list. Our misguided dislike for cleaning may be the reason it is overlooked when planning a new manufacturing process or implementing a new piece of equipment.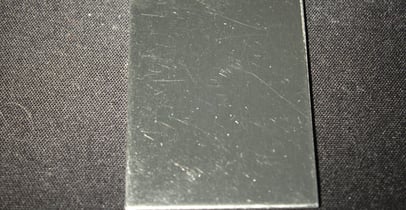 Cleaning may not be the most glamorous part of the manufacturing process — however, it is a very important part of the process.
This article will include:
The importance of cleaning in the manufacturing process

How one global manufacturer cut its cleaning time down by over 80% with

Dober's Chematic 722

cleaning agent

A

free

download

of a

Chematic

case study later in this article
Think About Manufacturing Cleaning from the Start
I've learned over the years, especially through my work experience, that cleaning should be something thought about at the start — that is, as the beginning, not the end.
Think about it. When you go to cook, you pull out a clean pan or clean dish to start. Here, right at the beginning of the process, you're planning for quality and safety in what you're about to do. In this case, you take a quick look at the pan or dish to ensure it is clean and ready to use.
Our expectations for the supplements we make, and take, are very similar. We expect the manufacturer to consider quality and safety in its manufacturing process. Starting with a clean surface is the first step of a robust process.
Do you want your operators to spend their shift producing product, or cleaning and repeat cleaning with the wrong process?
What if the solution you want is out there?
How to Improve Your Manufacturing Cleaning Process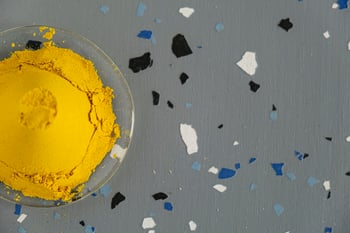 The nutritional and supplement industry is growing at a record pace, resulting in fast-tracked scale-up plans. With the pressure on to scale up process manufacturing — plus the demand for high-quality products — many companies are finding their bottleneck to be cleaning the equipment.
A lot of planning goes into process development and product rollout. However, the cleaning process is typically an afterthought.
During the development phase, cleaning is rarely considered a critical piece to the puzzle, but it can end up being your biggest bottleneck. Instead of making product, your equipment could be down for a shift or two, just for cleaning.
While it would certainly make sense to at least consider the cleaning process during the initial planning stages, all is not lost if it happens secondarily or when you are trying to plan your next production run.
Look for a cleaning agent provider that is familiar with critical cleaning processes, and one that will guide you on the right cleaning agent and application for your process. Most often, these companies provide cleaning agents to the pharmaceutical and personal care markets and are very familiar with quality requirements, regulations and how to gain throughput through efficient cleaning processes.
Don't feel like you are stuck and must go at this alone: there is a better way to clean than having your operators scrub for an entire shift or two.
In the case study below, learn how a global manufacturer of curcumin-based products took control of its cleaning process and improved cleaning time from over 16 hours to a consistent 2-3 hours using Dober's Chematic® 722 cleaning agent. With the newfound production time, it has been able to keep up with increasing demand and bring new products to market.
Now, as the site continues to grow and bring on new equipment, cleaning is considered in the planning stages and cleaning trials are run with assistance from the chemical supplier. Learn how to get the cleaning process you need to succeed.