TARGETED CLEANING SOLUTIONS FOR THE NUTRACEUTICAL INDUSTRY
Increase Throughput
& Production Time
iMPROVE OPERATOR SAFETY &
EliMINATE sOLVENT CLEANING
High Quality
Cleaning Process
cleaning designed with your product & Safety in mind
With the steadily growing demand for Nutraceutical products comes the need for you to increase productivity. Dober's Chematic® aqueous-based, safe, and high-quality cleaning chemistries and process evaluations reduce your cleaning time and allow for increased production time without the hazards of Solvent-based cleaning.
Experience a Chematic Clean!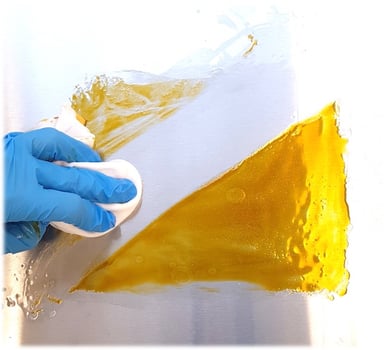 DETERGENTS THAT WORK AS HARD AS YOU DO
CHEMATIC® PRODUCTS CLEAN ANY SOILS
Future of Nutraceutical cleaning
At Dober, our number one goal is to provide you with the support you need every step of the way. As you develop your cleaning strategy, we want to ensure that you aren't using an off-the-shelf product, but one designed with your specific needs in mind. From hard-to-clean turmeric and iron oxide to CBD/cannabis and Omega-3, Dober's solutions are formulated to meet the needs of trending supplement ingredients today and whatever tomorrow brings.
Tough soil? Long cleaning times? N

eed help with cleaning your residue?