Nutraceuticals
The value of the nutraceutical market is expected to top $100 billion within the next few years, and that's in the U.S. alone. Clearly, there is plenty of money to be made by adept nutraceutical companies. Defined as foods or foodstuffs that offer significant health benefits, nutraceuticals are considered to be a subset of the larger catch-all category of dietary supplements.
"Functional foods" are generally viewed as whole foods with especially significant health benefits. One example is wild salmon. It's rich in the essential nutrients, omega-3 fatty acids, and supplies the potent natural antioxidant astaxanthin, not to mention complete, lean protein. Examples of nutraceuticals might include fish oil in pill form (a source of essential omega-3 fatty acids), or astaxanthin itself, also available as a softgel.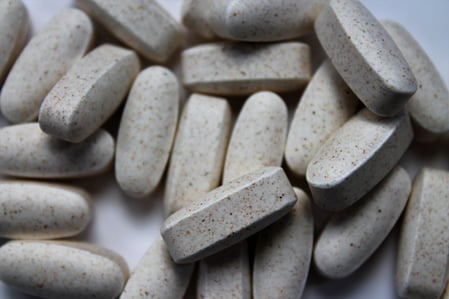 There are many types of nutraceuticals. In general, though, nutraceuticals tend to feature isolated nutrients believed to play a special role in promoting a particular aspect of health. However, unlike drugs, manufacturers cannot make specific statements regarding their products' ability to "treat, diagnose, prevent or cure diseases." Many types of nutraceuticals are touted as being "supportive" of healthy functions, although marketing materials frequently allude to their purported roles in potential prevention.
Dietary supplements and functional foods may be purchased virtually anywhere, from the grocery store or farmers market, to the drug store. Yet nutraceuticals are viewed somewhat differently. They are generally pharmaceutical-grade, standardized nutrients packaged and sold in standardized doses. Nevertheless, the U.S. FDA considers them dietary supplements or food additives. As such, they are not especially well-regulated. Indeed, the term "nutraceutical" is not even defined under U.S. law. However, while the FDA tends to be hands-off regarding nutraceuticals, it requires that they must be manufactured according to cGMP standards.