MULTIPURPOSE INDUSTRIAL CLEANER AND DEGREASER
IT'S SIMPLE, IT'S BETTER!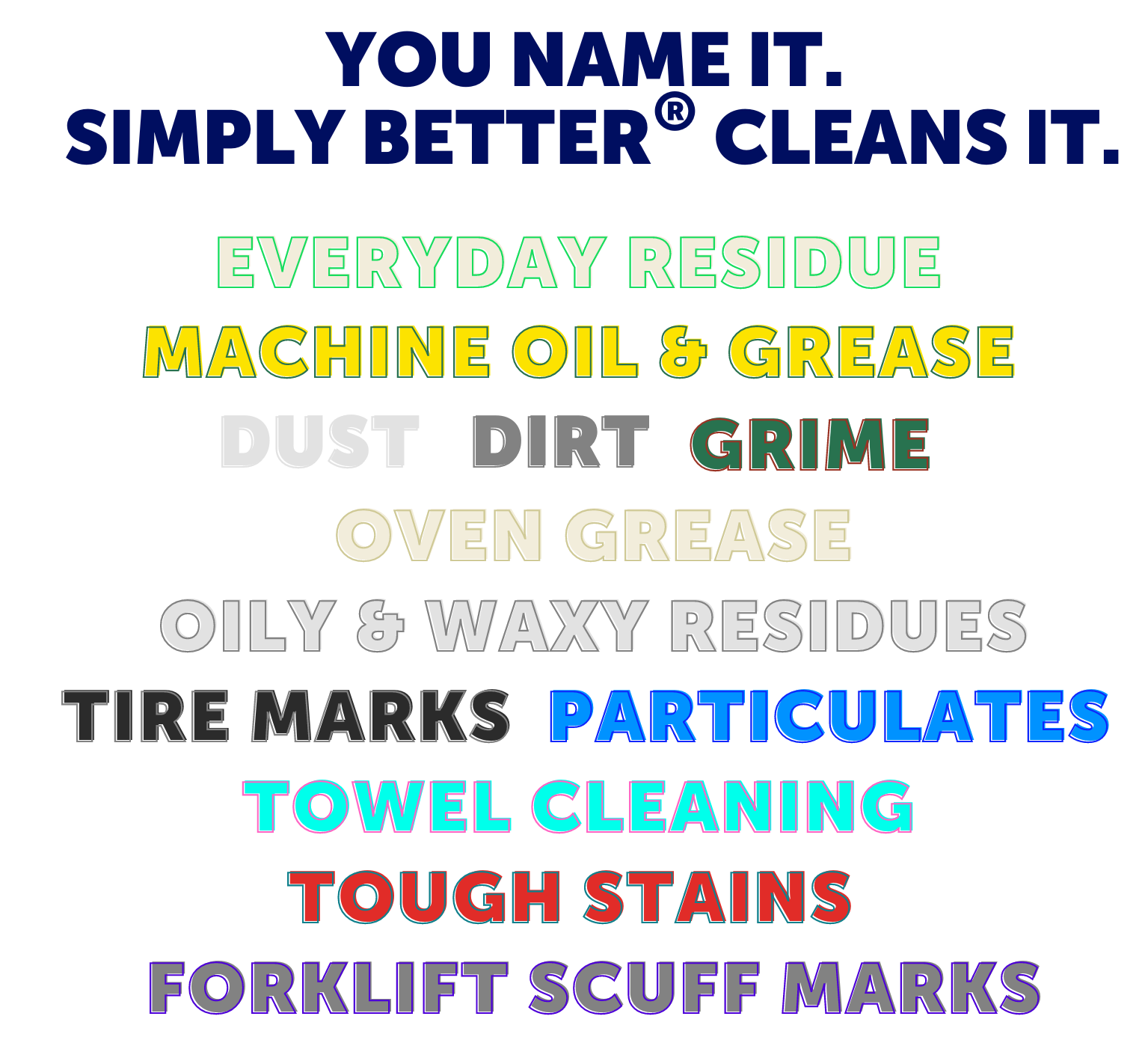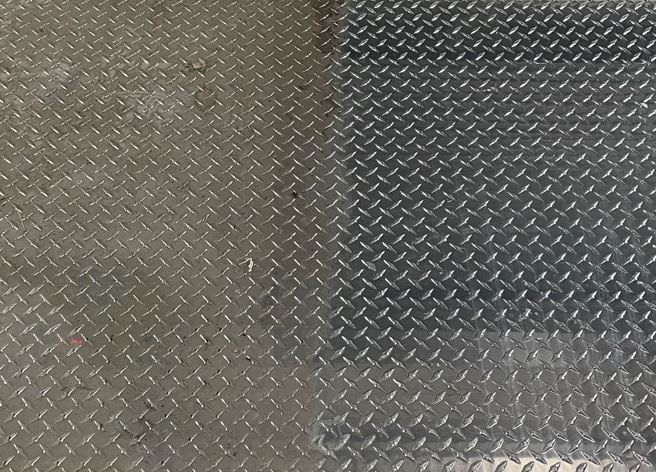 tOUGH STAINS THAT JUST WOUlDN'T CLEAN?
WE CAN HELP!
Search no more
If you are looking for an Industrial cleaner that is
SAFE
Simply Better® HD is a water-based cleaner that is safe to handle, NSF certified, and can be used in concentrated form for heavy cleaning and diluted for medium to light cleaning.
MULTI-SURFACE CLEANER
Simply Better® HD effectively cleans hard Surfaces such as floors & walls, bins & totes, buckets & pails, work surfaces, work tools mixing vessels, and more. Its versatility makes it an easy choice for all routine cleaning.
For eASY AND tOUGH rESIDUES
Simply Better® HD easily cuts through grease, grime, oily soils, and waxy residues. It also makes a light work for cleaning of dirt, dust, particulates, and everyday residues found in your facility.
SIMPLE, EFFECTIVE, AND EFFICIENT
Simply Better® HD brings efficiencies that result in surfaces looking new while bringing simplicity and time savings to your cleaning process
watch simply better® HD in action
We want to help you clean tough stains with ease. With Simply Better® HD, cleaning is...well, Simply Better!
This Multi-Purpose Industrial Cleaner and Degreaser is safe to use and can replace hazardous solvent-based Cleaners, without compromising on cleaning efficiencies.