Fuel cell VEHICLE ULC
THE FUEL CELL COOLANT OF THE FUTURE IS HERE
low-conductivity COOLANT FOR A FUEL CELL FUTURE
What does a coolant for fuel cell vehicles need to have?
Low electrical conductivity

Good thermal conductivity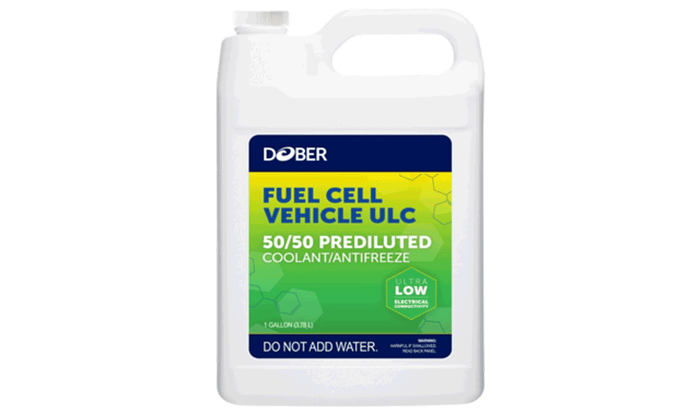 material compatibility testing
Fuel cell vehicles need protection of different materials throughout the fuel cell stack (compared with legacy internal combustion engine vehicles).
With Dober's material compatibility testing, have peace of mind that your coolant is protecting what it needs to protect. Test your materials with Dober (we might already have testing data for your materials).
Corrosion protection
DOBER'S FC ULC COOLANT VS. THE COMPETITION
Dober FC ULC coolant offers superior corrosion protection of important fuel-cell stack materials, including:
Stainless Steel 304

Aluminum Alloy 5052

Stainless Steel 316L

Aluminum Alloy 6061T6
We have a growing database of material compatibility testing data. If you're curious about a particular material's compatibility with our coolant, reach out to us and we can check if we already have testing data for it.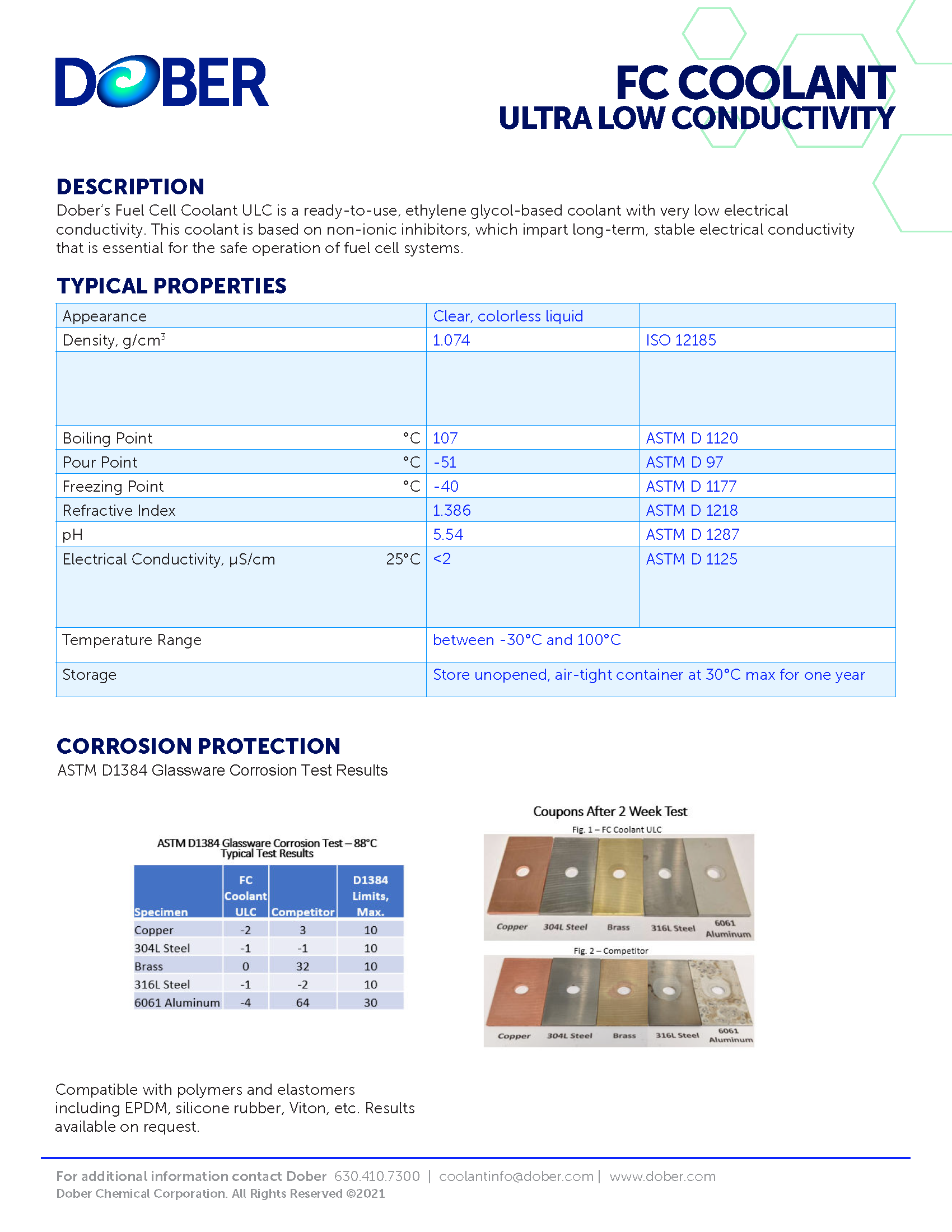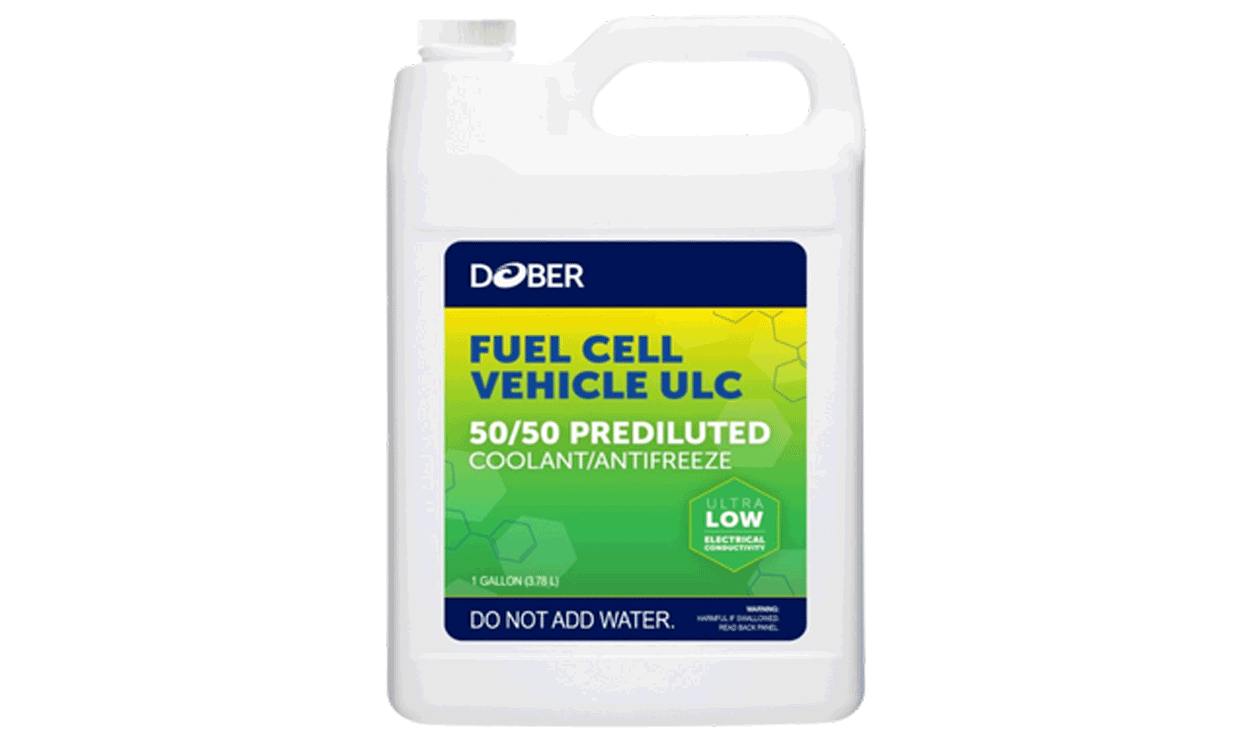 FORMULATED SPECIFICALLY FOR FUEL CELL VEHICLES

LOW ELECTRICAL CONDUCTIVITY

CORROSION INHIBITION

MATERIAL COMPATIBILITY TESTING AVAILABLE



WE PRIVATE LABEL
ARE YOU A BUSINESS LOOKING TO EXPAND YOUR PRODUCT LINE?
We have already invested in the resources to research and develop a product you'd be proud to call your own. By partnering with Dober rather than developing your own product, you will save time, money, and ultimately bring a finished product to market more quickly. ​