TAKE BACK YOUR TIME
Spending too much time sourcing RAW MATERIALS & blending coolant?
At Dober, we've created a Super Syrup that takes all of the struggle out of producing a finished coolant. Our product line contains different coolant additive packages that allow you to meet each application's most stringent standards — and blend a finished coolant in as little as 30 minutes.
Just add glycol and water, and our technology takes care of the rest.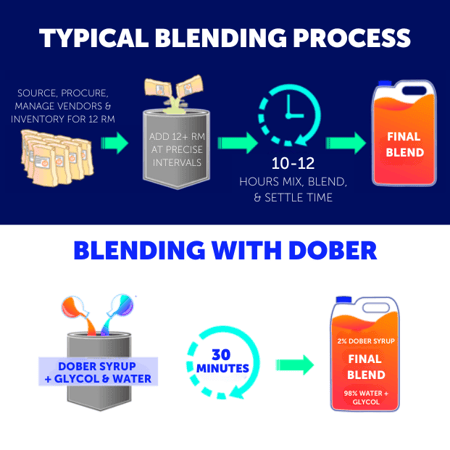 SIMPLIFY OPERATIONS
DESIGNED FOR BLENDERS
Eliminate the hassle of sourcing and storing raw materials for formulation of coolant additives. Save time and money by switching to our patented Super Syrup Technology. Backed by decades of research, development and testing, we've engineered extremely stable formulas that enable easy and consistent blending in under one hour. Think of it like Coca-Cola's™ secret recipe — but for coolants!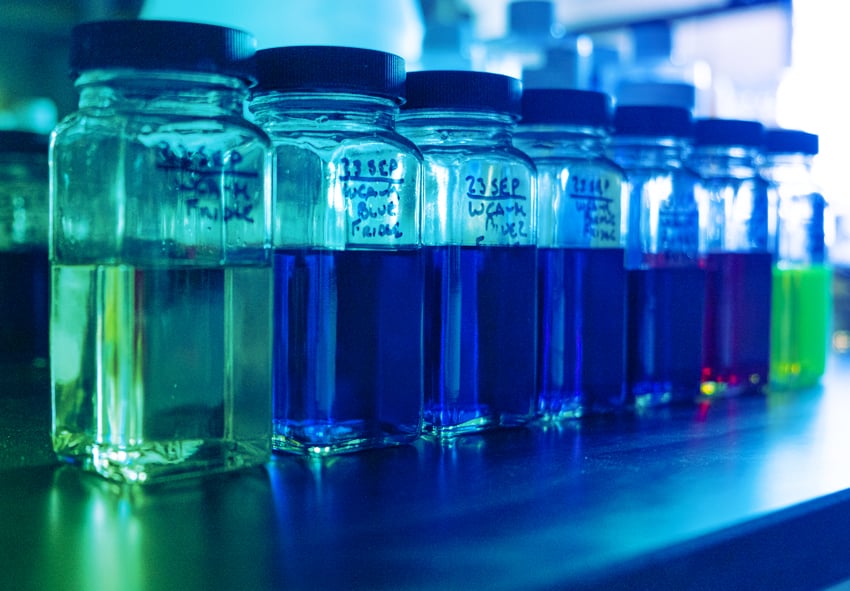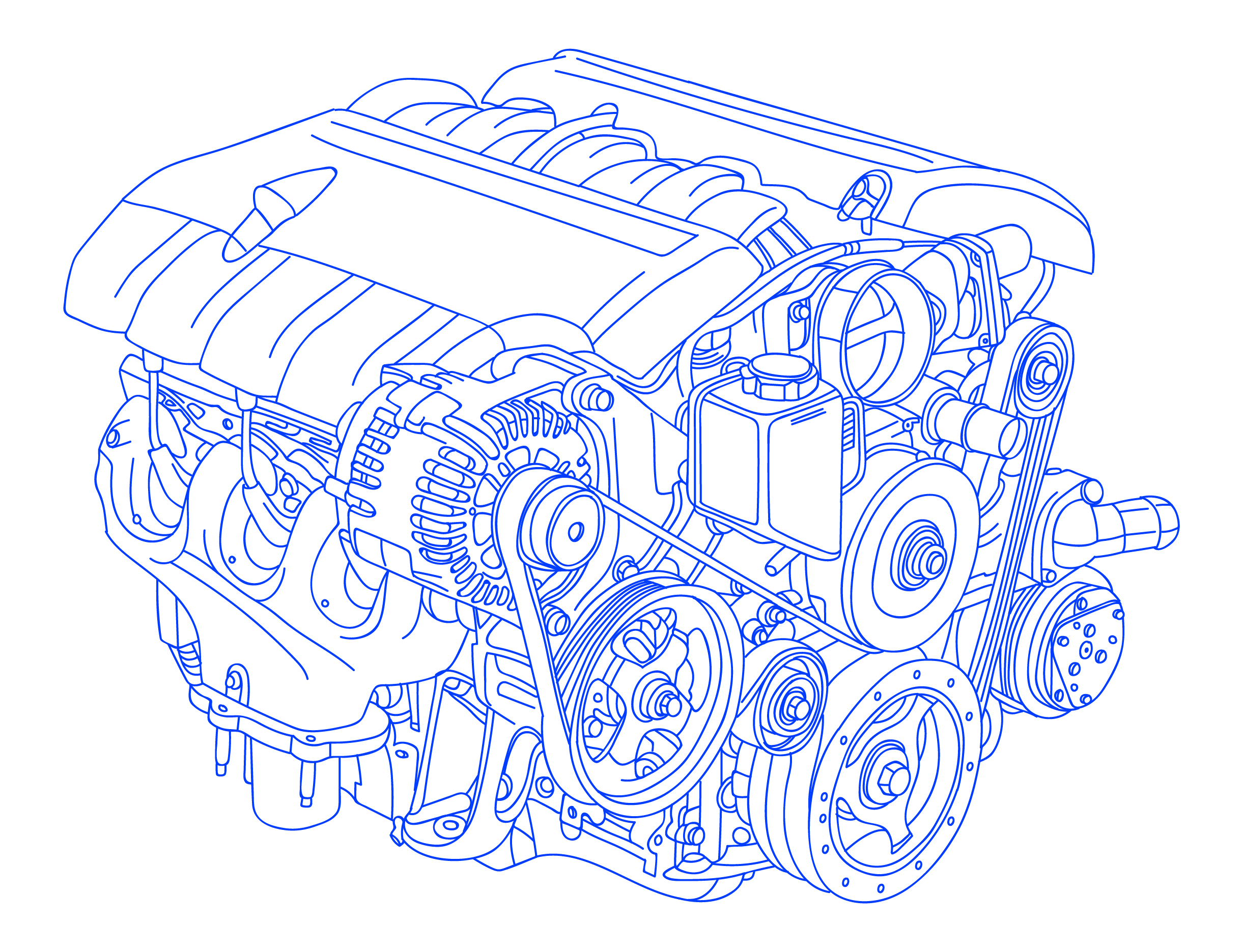 PERFORMANCE TESTED
EXTENSIVELY TESTED TO MEET THE MOST STRINGENT REQUIREMENTS
We test all our products to ensure they pass the most stringent standards. In fact, we take a leadership role at ASTM International (American Society for Testing and Materials International), in gathering consensus and developing standards, which use good science, good engineering, and good judgment to improve performance in coolant additives and performance of light- and heavy-duty industrial equipment.
PRODUCTS FOR ANY REGION
ADDITIVE PACKAGES CREATED TO MEET ANY REGION-SPECIFIC REGULATION
Our product line contains different additive packages to meet each region's unique specification for coolant chemistry. Whether you operate in Asia and prefer a "BANS"-free solution or operate in Europe and prefer a "NAPs"-free solution, we have an add-pack for you.​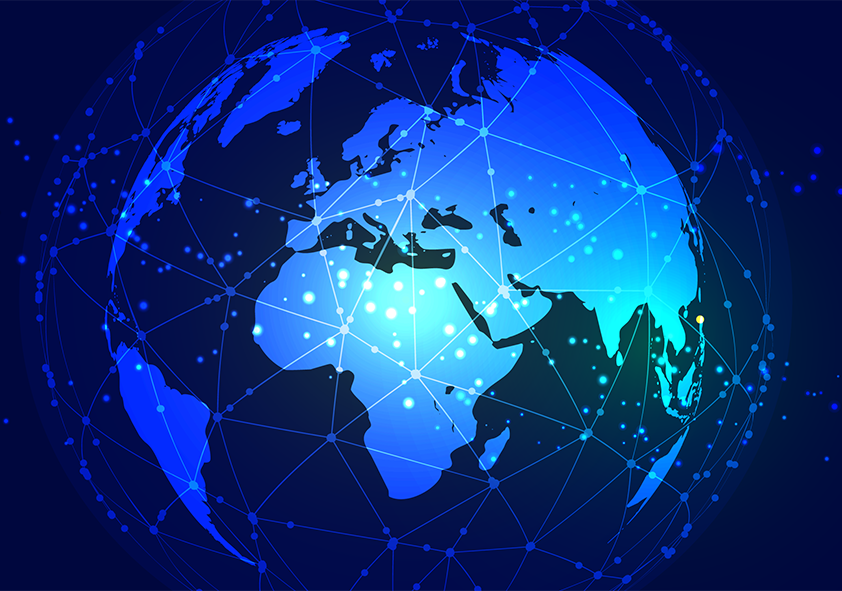 WORLD-CLASS SUPPORT
YOU'RE NOT ALONE.
WE'RE HERE TO HELP.
When you partner with Dober, you gain access to our world-class Technical Support Team. As we begin our journey together, we'll test your glycol in our lab to find the optimal additive dosage and blending procedure for your solution. As our relationship grows, we check in annually on your blending procedures and ensure your facility has the support it needs.​ If at any point during our partnership one of your customers has an issue with their product we'll send samples out to an independent lab to get a complete analysis of the coolant and help troubleshoot any issues.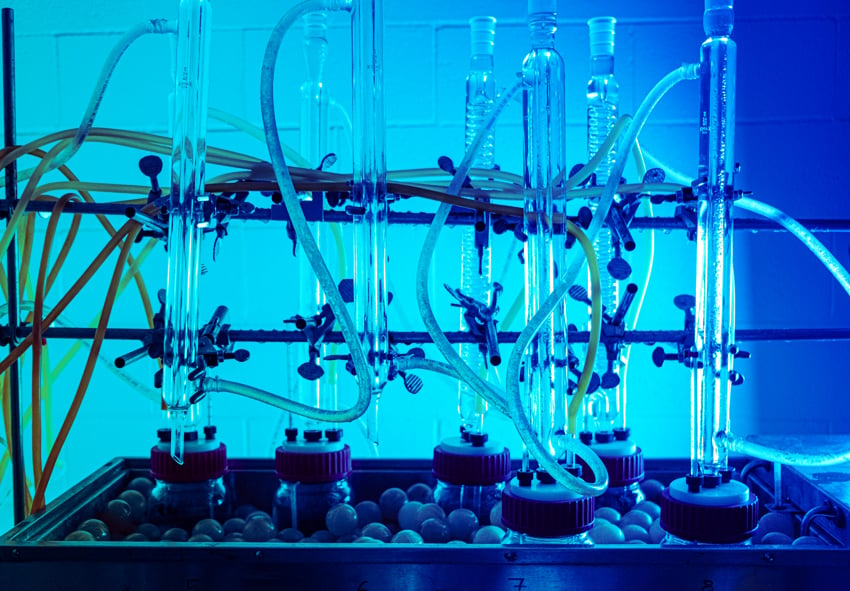 Our Products
Our product line addresses the wide variety of coolant formulations used throughout the world and includes both light-duty (automotive) and heavy-duty (diesel) coolants, rail, and marine applications. Each coolant additive pack is extensively performance tested and meticulously designed for each application.
VIEW OUR PRODUCT CATALOG HERE
CATEGORY

DESCRIPTION

PRODUCTS

CONVENTIONAL

This is sometimes referred to as Inorganic Additive Technology (IAT). Corrosion inhibition with traditional chemistries. Such chemicals may include nitrite, nitrate, silicate, borate, phosphate, molybdate and azoles.

Delivers fast and consistent protection with inorganic chemicals, typically lasts 2 years or 30,000 miles.

HYBRID (HOAT)

These additives use an organic acid as the primary corrosion inhibitor and heavily depend on various inorganic supplements such as silicate, nitrate, phosphate, and molybdate. Heavy-duty versions may contain nitrite. Three substantial subcategories exist: American hybrids may not use benzoate, a common organic acid in European coolants, but a different organic acid and otherwise look like conventional fully-formulated approaches. European styles rarely use phosphate. Asian styles rarely use silicate and may use multiple carboxylates in combination.

These versatile formulas typically last 3 years or 60,000 miles.

ORGANIC ACID TECHNOLOGY (OAT)

These additives deliver exceptional extended life protection (ELC) and rely primarily on carboxylic acids and azoles. They generally do not contain silicate or borate. Heavy-duty versions may also contain nitrite or molybdate, or both, but they still fall in the OAT family.


These packages contain non-hazardous formulas and are designed to last up to 1,000,000 miles or life of the engine.

RAIL & MARINE

A borate / nitrite inhibitor treatment that provides superior corrosion and scale protection for today's modern locomotive and marine diesel engines. Contains a complete corrosion inhibitor system that protects not only the yellow metals, cast iron, and steel in your system, but aluminum and solder as well. This feature lowers maintenance down-time and part replacement costs.