WHY DO ELECTRIC VEHICLES NEED CORROSION TECHNOLOGY IN THEIR COOLING SYSTEM?
In order to make electric vehicles more affordable, manufacturers need to lower the size and cost it takes to make batteries. Today, companies are producing more power with smaller batteries than ever before. The more power created in a smaller space, the more intense the heat is that gets produced along with it. While many manufacturers started out using distilled water to cool the batteries, they are quickly discovering that as the battery technology improves, the need for a cooling technology that can keep up with their requirements does, too.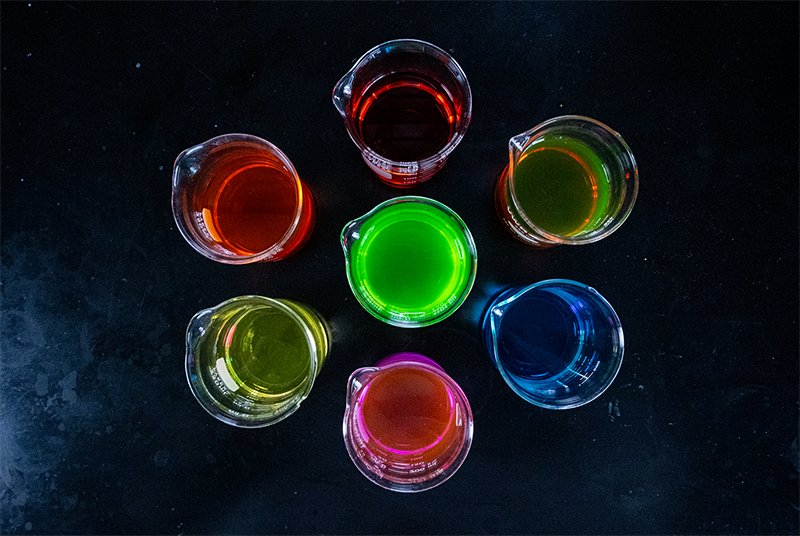 DESIGNED FOR ELECTRIC VEHICLES
DESIGNED TO EXHIBIT LOW ELECTRICAL CONDUCTIVITY & LIMIT CHANCES OF A FIRE
THROUGHOUT THE COOLANT'S LIFESPAN
While competitive products in the marketplace claim low electrical conductivity, we've discovered these products tend to break down over time, causing the conductivity to rise and increasing the chances for a fire. ​Our electric vehicle coolant technology maintains a low electrical conductivity throughout the entire lifespan.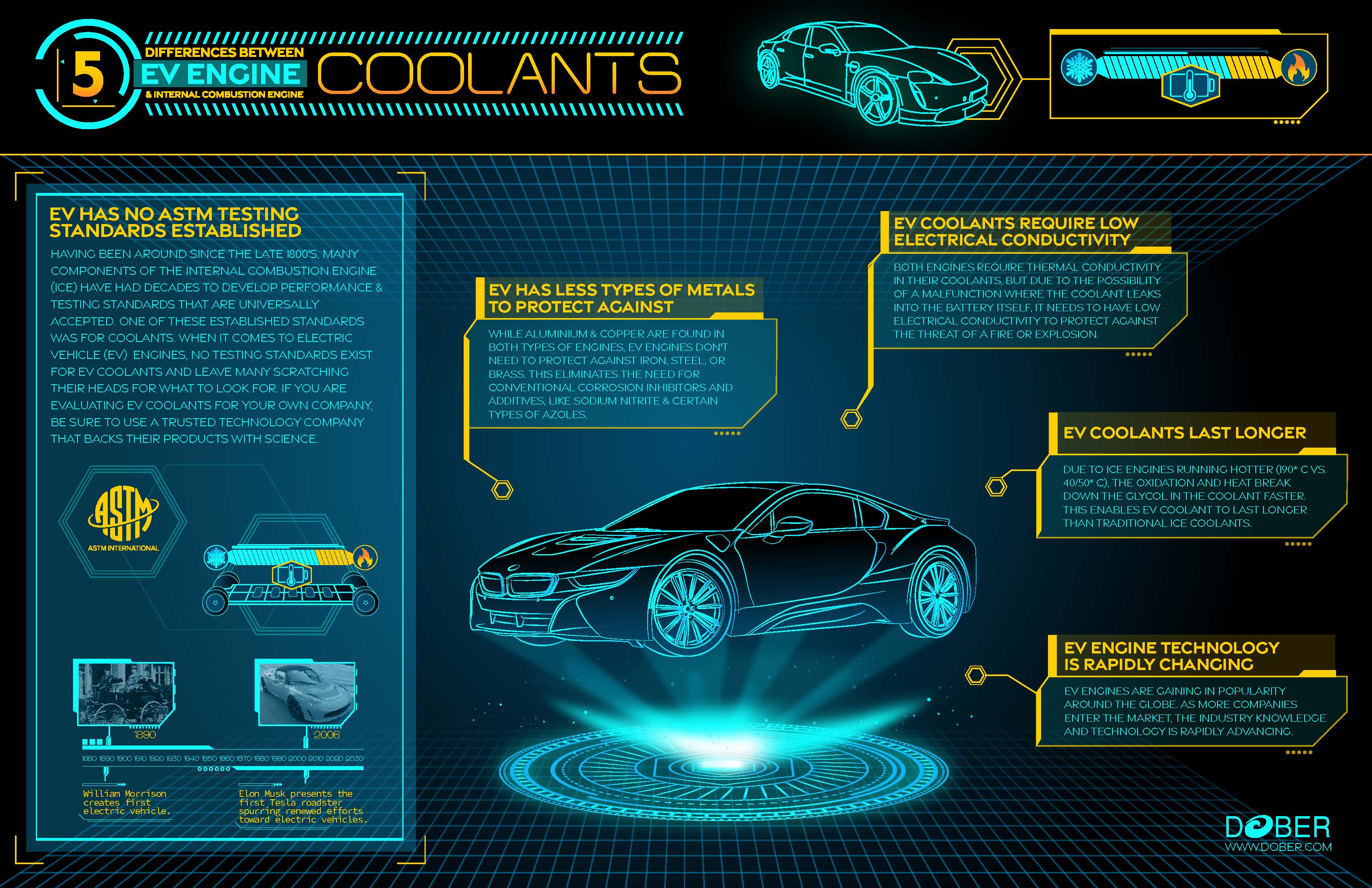 OUR LOW CONDUCTIVITY PRODUCTS
A CORROSION PROTECTION PRODUCT LINE DEDICATED TO ELECTRIC AND FUEL CELL VEHICLES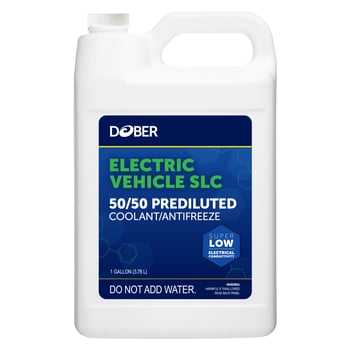 BACKED BY RESEARCH
WE EXTENSIVELY TEST THE LONGEVITY OF OUR COOLANT TECHNOLOGY
We test our coolant solutions using a vessel where we heat it up to a high temperature and observe how the coolant ages over time. ​By looking at how well the active ingredients hold up and if the pH and electrical conductivity remain stable during the tests, we're able to optimize the chemistry for better performance.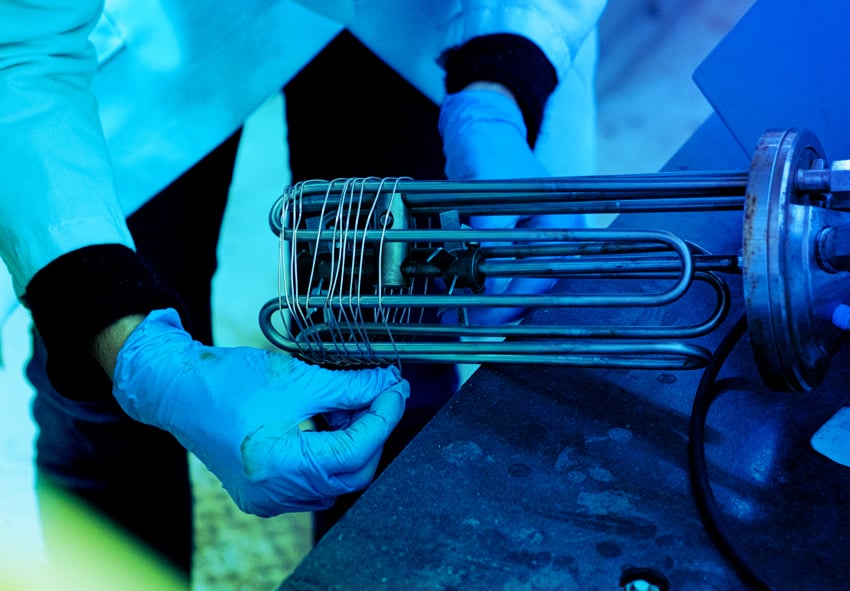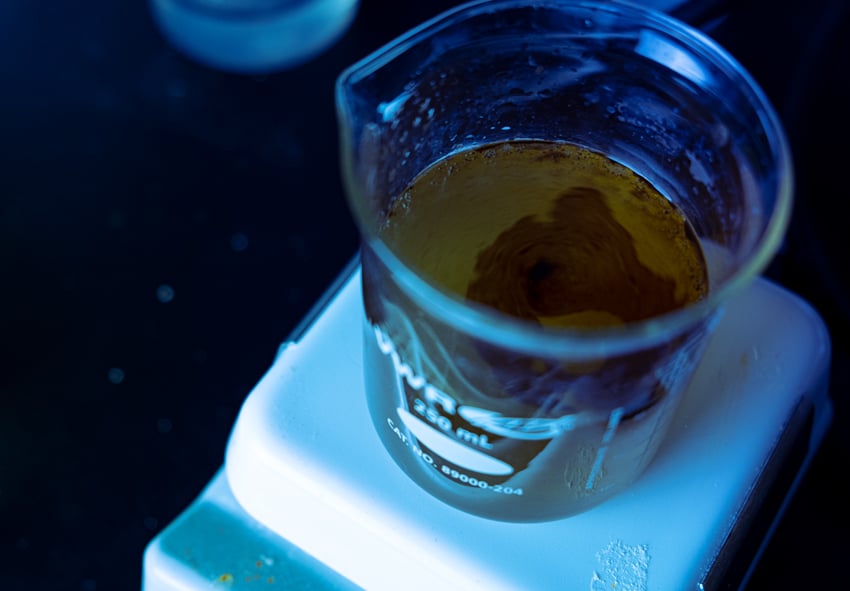 PROTECT YOUR METALS WITHOUT HARMING THE ENVIRONMENT
PROTECTION AGAINST DAMAGING RUST & CORROSION IN ELECTRICAL VEHICLE COOLING SYSTEMS
Our decades of experience in corrosion inhibitors allows us to create a sustainable solution that provides maximum protection against damaging corrosion and rust that is commonly found in EV cooling systems. ​Rest assured knowing that your metals - magnesium, aluminum, titanium, stainless steel, and more - are compatible with our green solutions.
GLOBAL SCALE
GROW GLOBALLY WITH EASE
Our super concentrated syrup makes shipping coolant additives as simple and cheap as possible. By leveraging our seven blending sites around the world, you'll be able to cut shipping costs, lower lead times, and ensure compliance for any region of the globe you wish to grow. ​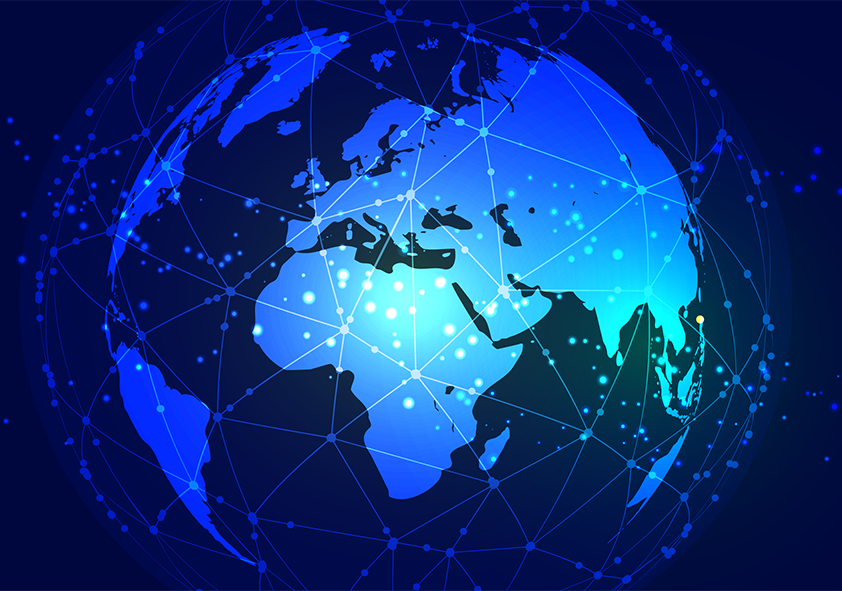 A PARTNERSHIP YOU CAN RELY ON
LOOKING FOR A PARTNER TO HELP DEVELOP A CUSTOM SOLUTION UNIQUE TO YOUR BUSINESS?
Partner with our corrosion technology experts who have decades of experience in developing and delivering coolant additives specifically designed to inhibit scale and corrosion to find the perfect solution for you. ​