Achieving Precise Chemical Feed, Reduced Fouling in Cooling Towers
Smart Release Generation 2 is Dober's proven solid cooling water chemistry and technology. For years, Smart Release has provided scale and corrosion protection for customers' assets that a traditional liquid program can provide, but with unbeatable benefits. The reasons why customers choose Smart Release Technology include: personnel safety, performance and simplicity, convenience of handling, and greener chemistry.
Smart Release Technology had previously been deemed to best fit cooling water applications up to 500 tons in nominal tonnage. However, Smart Release Generation 2 allows you to control like a liquid and deliver with a solid, and target even larger applications.
This case study will outline how one Smart Release Generation 2 test site used daily reports to implement more precise chemical feed delivery and reduce fouling in the cooling tower system.
The case study is also available for free by PDF download using the button below.
Background
A data center in the Midwest runs two 650-ton chillers as part of its cooling system. They were already feeding solid cooling treatment chemical for scale and corrosion control but lacked monitoring and inventory management capabilities. This resulted in the underfeed of oxidizing biocide, causing poor bacteria, slime, and algae control in the cooling towers.
Solution
Dober worked with a partner to install Smart Release Generation 2, the second generation of Smart Release solid cooling treatment feed system, at the customer site. A control and monitoring program was set up to track key performance indicators such as conductivity, PTSA and ORP.
RESULTS
With the installation of the second-generation Smart Release solid cooling feed system, the customer can now receive daily summary reports that trend KPIs and let staff know when more chemical needs to be fed into the system.
Thanks to the enhanced capabilities of this solid cooling treatment solution, the customer is now feeding a more precise quantity of product and has successfully reduced microbiological fouling.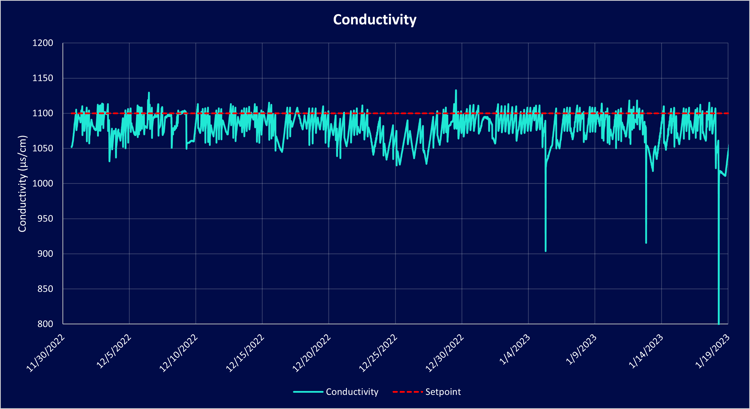 Conductivity readings during trial period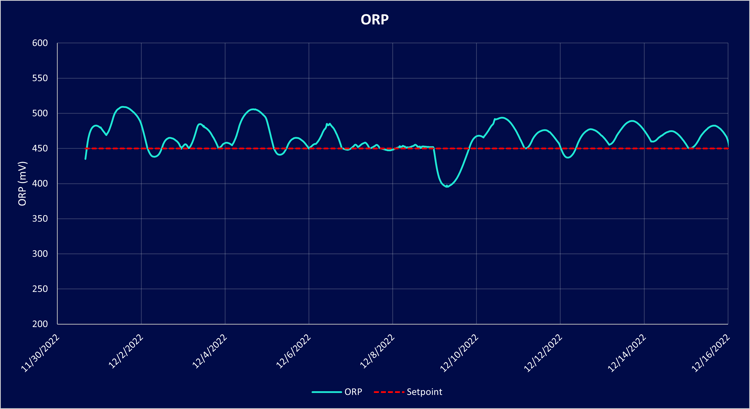 ORP readings during trial period
Key Takeaway
With the installation of Smart Release Generation 2, the customer now receives

daily summary reports that alert staff when the cooling tower system needs more chemicals

. Furthermore, the customer has

successfully reduced microbiological fouling of the system

.



---
Want to learn more about how Smart Release Generation 2 can take your cooling tower water treatment program to the next level?
Whether you're an existing Smart Release Generation 1 customer, like the site in this case study, or you're new to Smart Release, download our free Smart Release Generation 2 e-book to learn more about all of the benefits Smart Release Technology chemistries and equipment can provide.