LIQUID CONTROL,
SOLID DELIVERY
SRG2 gives you the control of a liquid with all the benefits of a solid.
Have the

best of both worlds with the SRG2 platform

, allowing you to have the control of a liquid program and all the benefits of solid delivery.
Make sure you're protecting your cooling tower system and the people who make it run.
Download our

free Smart Release Generation 2 e-book

to learn more about how you can optimize your system's performance and make your team's job easier.
NO CHEMICAL METERING PUMPS NEEDED
Have peace of mind chemicals are being fed as intended, without the worry of common challenges with chemical metering pumps.
NO WORRIES ABOUT DRUM, PAIL DISPOSAL
We believe sustainability should be measured by what you do, not what you say. Smart Release technology can help.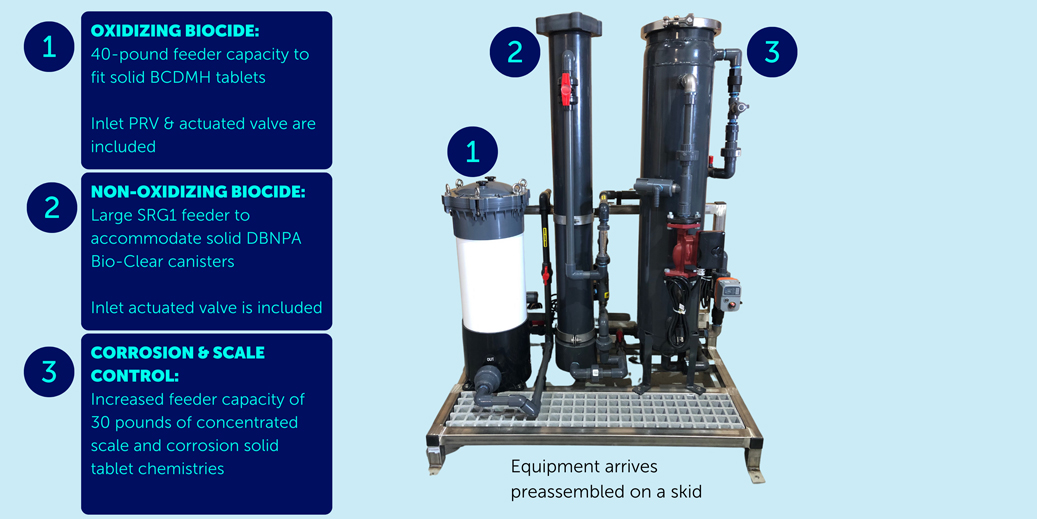 Controls feed of scale and corrosion products based on configured ppm set point

Controls oxidizing biocide feed based on configured ORP set point or timer

Controls non-oxidizing biocide feed based on configured timer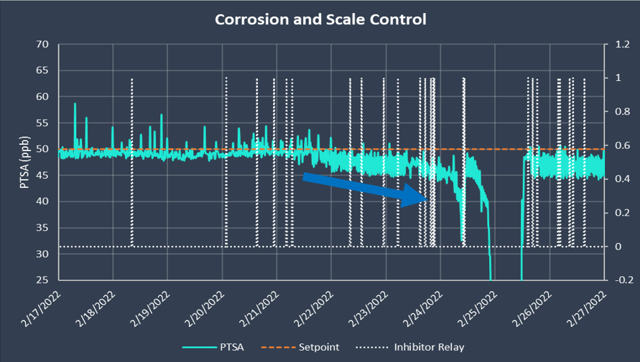 Use timer control functions for your feed of BCDMH and Bio-Clear (DBNPA) products
The graph below depicts a timer control BCDMH feed scheme. As seen, you see excellent ORP spike correlations with your BCDMH relay timer.
Another option for BCDMH feed is utilizing the ORP setpoint functionality built into your control.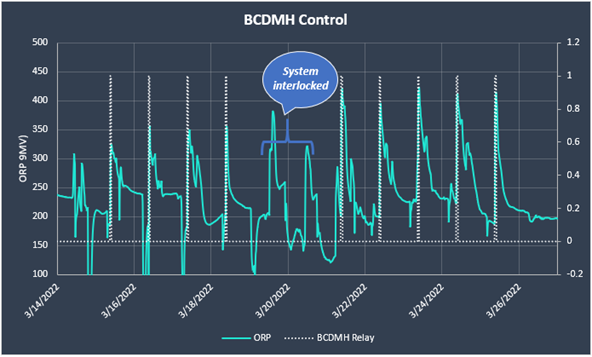 AND DELIVERS LIKE A SOLID
The simplicity of Smart Release Technology is why thousands of customers have switched to solid.
Smart Release Technology features:
Ergonomically friendly packaging

No chemical metering pumps needed

Eliminate drums and spill containment

Smaller footprint

Concentrated product reduces your carbon footprint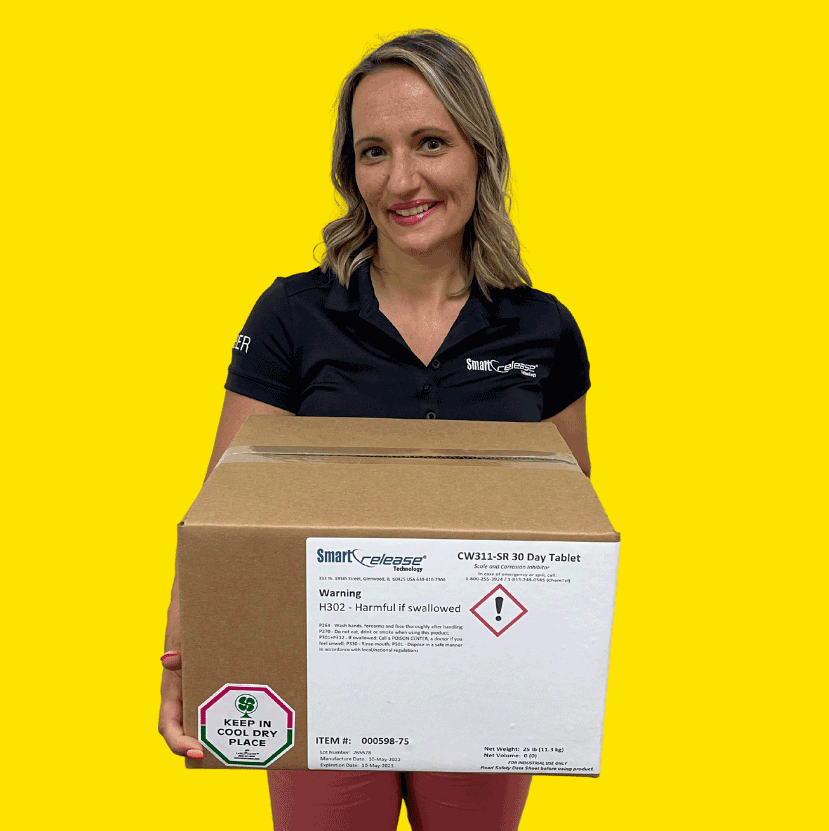 technical data sheets
Scale & corrosion tablets
Biocides