Get In Touch With a Water Treatment Expert
Perhaps there's a new chemistry or technology challenge that Dober can solve for you. Or maybe you'd like to benefit from one of our existing solutions.
Please tell us how we can help you, and we'll be in touch. Simply fill out the form below and we will contact you within 1 business day.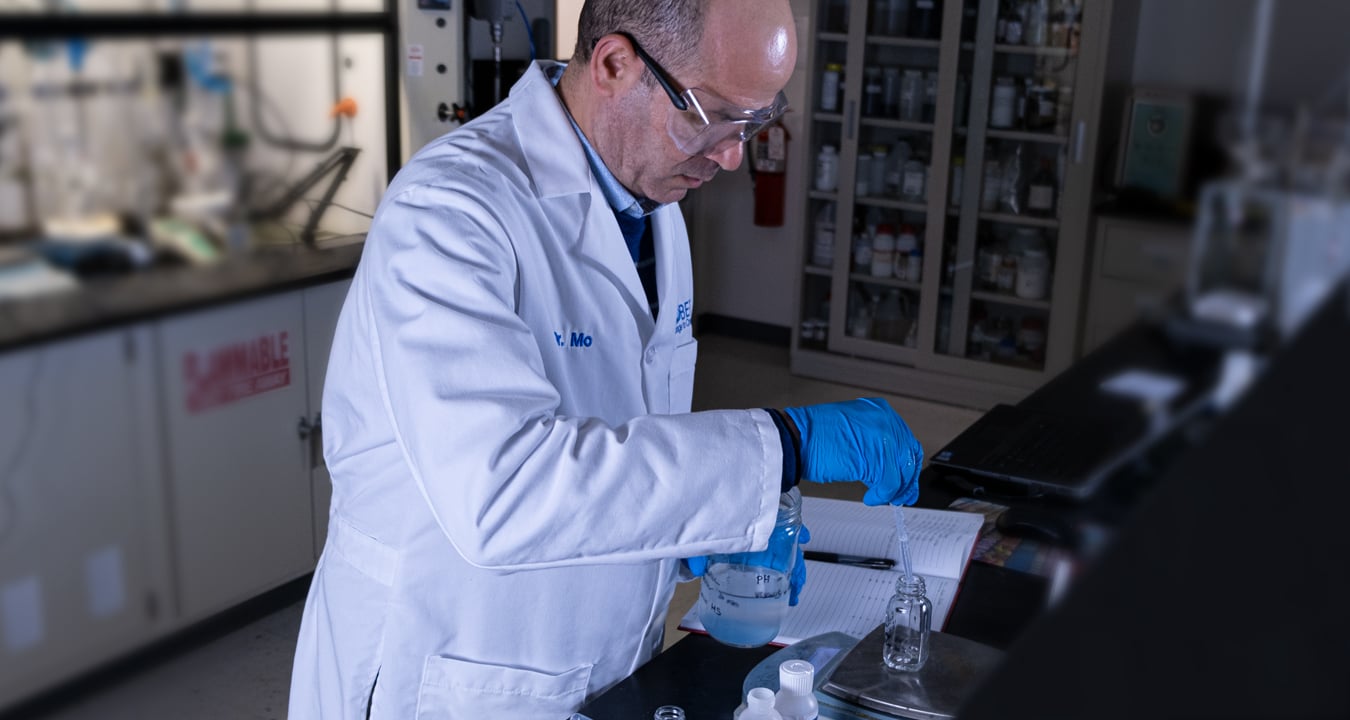 Customized R&D
Over 60 years ago, our founder preached that the R&D Lab was the heartbeat of our organization, and we feel the same way today. Our history is full of custom solutions that solve our customers' most difficult problems.
Superior Performance
There are no fillers in our products, only components focused on the job at hand. An added benefit of this superior performance is you'll have a lower use cost and fewer empty drums and totes in your facility — not to mention you'll pay less on shipping!
Award-Winning Operations & Global Supply Chain
As recipients of the NACD 2019 Responsible Distribution Excellence Award, we know a thing or two about operations. From manufacturing to quality assurance, safety, and a robust supply chain, you can rest assured that your customers will be served well.
Manufacturing Expertise
Our decades of manufacturing experience have taught us how to be agile and adapt to change. This expertise has led to shortened lead times, helping you keep your inventory low and ensuring you can get the supply you need.
Put Your Name on It
We know the road from ideation to product launch is filled with twists and turns. Let us do the work behind the scenes and create a product you will be proud to label as your own.
Industry Leaders You Can Rely On
We have a dedicated team of analytical chemists, water treatment experts, and a complete sales and service staff who live our core value of "Amazing our Customers." Our consultants are always just a phone call away.