What is a Custom Cleaning Evaluation Journey?
Targeted Cleaning for Targeted Results
Matching the right detergent with the right process, especially with products containing hard-to-clean ingredients, like titanium dioxide, starts with your CUSTOM CLEANING EVALUATION study. Before we can help you minimize equipment downtime, maximize the use of your assets, improve employee safety and achieve a validated state, we perform a free and in-depth cleaning study to pinpoint the appropriate formulated detergent and cleaning process for your specific residue and cleaning parameters.
Step 1: Complete the Submission Form
To achieve the best results we need to know relevant background information about your current cleaning process and your desired goals. Shortly after you complete our SUBMISSION FORM a Chematic Application Chemist will be assigned to your project and will guide you through your customized journey. We utilize your unique product residue to develop optimal cleaning recommendations using our Chematic formulated detergents.
Step 2: Science-With-Cleaning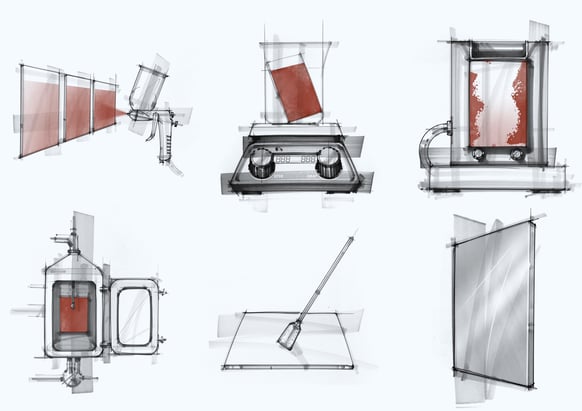 This is where the science happens! Our Chematic Application Chemists analyze your data and perform a comprehensive in-lab cleaning study. This provides a customized cleaning plan that incorporates the targeted formulated detergent with the correct cleaning process to maximize the use of assets.

Step 3: On-Site Trial
From our lab to your production environment, we support the integration of the Chematic formulated detergents. We at Dober work side-by-side with you at your facility to optimize the cleaning process for your specific application.

Step 4: Analytical Tech Transfer Package and Validation
Upon finalizing your evaluation, we have the capability to produce a detailed Analytical Tech Transfer Package to provide you with the data you need to achieve validation of our Chematic detergent. This package details TOC and HPLC analytical methods, including ADE/PDE values for your detergent, in one presentable format.
READY TO GET STARTED? INITIATE YOUR CLEANING JOURNEY TODAY!