Do You Clean Carbomers or Viscosity Modifiers with Water Alone?
Check out our video below to see how so-called "easy to clean" personal care products, such as shampoo, might be leaving hidden gel layers behind on your equipment. These hidden gel layers my trap residue in next batches leading to microbial propagation.
Click the board below to view video.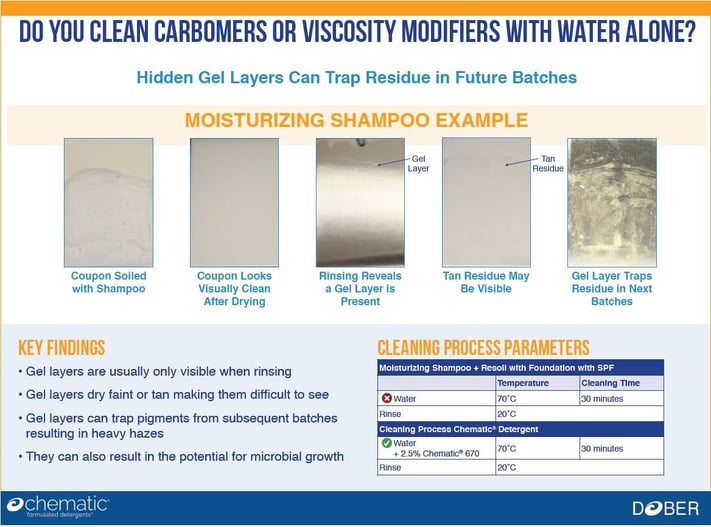 Our Formulated detergents are customized cleaning recommendations that are part of a proper Custom Cleaning Evaluation (CCE).
These customized cleaning solutions:
Meet market demands

Improve throughput and turnaround time

Effectively improve efficiency of assets
Initiate a FREE Custom Cleaning Evaluation (CCE) Study Today!