The Environmental Protection Agency (EPA) was established on December 2, 1970 "to consolidate in one agency a variety of federal research, monitoring, standard-setting and enforcement activities to ensure environmental protection," according to the agency's statement of purpose. Earlier that year, the first Earth Day—a national celebration of clean air, land, and water—had launched the idea of environmentalism to broaden the scope of what had previously been known as conservation.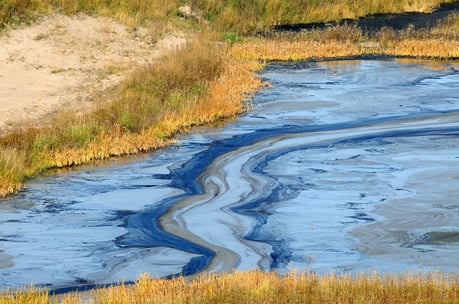 Much of the EPA's vast rulings actually represent minimum guidelines that individual states must assume as the first line in enforcement. Still, organizations sometimes violate EPA regulations at their own financial peril. In fiscal year 2015 alone, EPA enforcement resulted in the following fines, commitments to mitigation and cleanup projects, and other liabilities:
$7 billion in investments by companies in actions and equipment to control pollution and clean up contaminated sites

$404 million in combined federal administrative, civil judicial penalties and criminal fines

$4 billion in court-ordered environmental projects resulting from criminal prosecutions

$1.975 billion in commitments from responsible parties to clean up Superfund sites

$39 million for environmental mitigation projects that provide direct benefits to local communities across the country
In just a single coal ash-related judgment, three subsidiaries of Duke Energy Corporation, the largest utility in the United States, agreed to pay a $68 million criminal fine and spend $34 million on environmental projects and land conservation to benefit rivers and wetlands in North Carolina and Virginia. As part of the plea, two Duke subsidiaries will ensure they can meet legal obligations to remediate coal ash impoundments within North Carolina, which will cost an estimated $3.4 billion.
Other jaw-dropping EPA fines and assessments include the following:
In 2013, Walmart was hit with $110 million in environmental fines—the second-largest environmental criminal fine ever imposed in the U.S.—after pleading guilty to improperly dumping pesticides returned by customers into public sewers and landfills, creating a toxic nightmare.
In 2006, the Puerto Rico Aqueduct and Sewer Authority (PRASA) plead guilty to 15 felony counts of violating the federal Clean Water Act (CWA) through the illegal discharge of pollutants from nine sanitary wastewater treatment plants and five drinking water treatment plants forcing PRASA to pay $10 million in criminal and civil fines, and spend $1.7 billion improving wastewater treatment.
Clean water starts with Dober
Dober Water Treatment's portfolio of plant-based natural coagulants, natural flocculants and water clarifiers offers an environmentally friendly, low-use cost solution for properly cleaning water and not only meeting, but exceeding, regulations. Our unique, 100% biodegradable chemistries effectively clean dirty water, which can then be released back to the environment, reused or upcycled.
Explore our industries to see how Dober Water Treatment
can help you abide by regulations: