LESS DOWNTIME. MORE PRODUCTION TIME.
For many manufacturers cleaning their equipment has become a bottleneck for growth. Rather than making product, equipment can be down for a shift or two, just for cleaning. But how do you know if cleaning is an issue at your plant and what can you do to improve it? Download the E-Book below to learn more.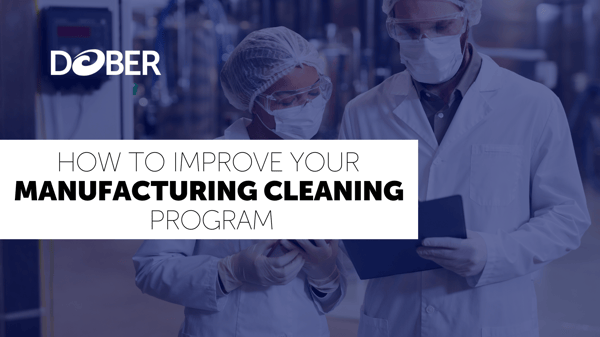 What's in the ebook?
In this guide, we lay out what your organization can do to take your cleaning program to the next level and how your entire operation will flourish because of it.
Why optimize your cleaning program?
Signs your cleaning program is due for an upgrade
Common mistakes that lead to cleaning issues
4 Tips and best practices any organization can implement to take their cleaning program to the next level
ABOUT US
Our mission is to protect people and their environments through cleaning solutions.
For over 30 years, Dober's Chematic Division has been developing and manufacturing unique detergents for both regulated and unregulated industries. Our expertise is derived from our talented team whose passion for cleaning truly amazes our customers.