FORMULATED DETERGENTS FOR
CLEANING MANUFACTURING EQUIPMENT
Our detergents and cleaning recommendations utilize targeted chemistry to tackle difficult proteinaceous residues, while reducing risk to roughing process equipment. Our detergent line includes our industry-leading non-chlorinated alkaline cleaners, which is ideal for fermenters and buffer media prep tanks.
A PROPER CLEAN STARTS HERE
Our formulated detergents and customized cleaning recommendations are part of a proper Application Cleaning Methodology (ACM). As a result of the ACM study, our cleaning recommendations help our clients meet their market demands by improving throughput and turnaround time with efficient cleaning which is specific to their products, their equipment and regulatory environment.
Click here to get our online magazine, Biopharma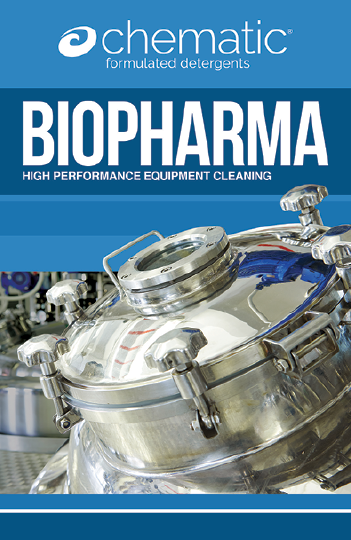 BUILDING BUSINESS EFFICIENCIES
WITH A PROPER CLEANING PROCESS RESULTS IN:







Our detergents not only get the best clean, but also offers the best protection for process equipment.